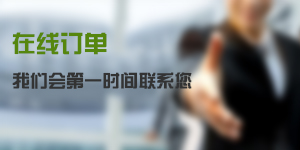 Wampum Electronic Technology Co. ,Ltd is a manufacturer of electrical products. The company is committed to providing clients with electrical automation products of high quality and reliability. Its WP series of meters are widely used in a range of fields, such as electric power systems, power transmission and distribution equipment, metal smelting, petrochemical industry, railway transportation, intelligent building, municipal engineering, building materials, colliery, colleges and universities, pharmaceutical and defense industries, etc.
Wampum Electronic Technology Co. Ltd has strong technical resources. Its technical research center, located in Shanghai, connects and cooperates well with some renowned research institutes and universities, which strongly support and guarantee the technology and quality of its products. With the constant development and improvement of its new products, the company promises to offer clients first-class products and services.
Wampum Electronic Technology Co. Ltd is developing innovative ideas. Its sustainable investment ensures the technological leadership. Its perfect project management system guarantees the quality of the products. Great concerns that are shown to the clients' voices help promote the sales and services. Based on a people-oriented concept, the company creates opportunities for its employees, who may develop together with it. It also sticks to rigorous selection of components and collaboration producers. The company can contribute to a better environment by complying with environmental regulations.
Wampum Electronic Technology Co. Ltd has long-term strategic planning to become a reliable supplier of new products and excellent services for clients.
Wampum Electronic Technology Co. Ltd sincerely hopes to work in close cooperation with all the clients and to seek common development.